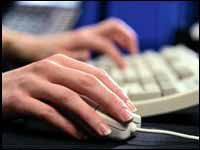 Thanks to the convenience of our online file transfer module, there's no need to make special trips to our store just to deliver a flash drive or CD. You can easily send a file from your computer to ours in a matter of minutes. Just enter your information in the spaces below, click submit, and we'll send you an e-mail to confirm that we've received it. It's that easy.
Print-ready Acrobat PDF files are preferred, but we also accept (PC or Mac):
InDesign CC
Illustrator CC
Photoshop CC
CorelDraw v12
Microsoft Word
Microsoft Publisher
Microsoft PowerPoint
Microsoft Excel
Please remember to include all fonts and graphics, or convert all fonts to paths and embed all images!
NOTE: For more information on how to create and save your files, please see our FAQ section!