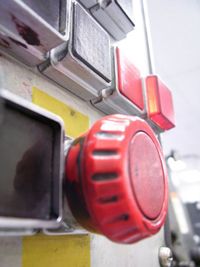 We utilize the most current technology in our industry. Our state-of-the-art equipment allows us to provide our clients with high-quality products faster and less-expensively than our competition.
Design
Epson Expression 1640XL Scanner
Copying
Xerox Versant 180

The Xerox® Versant® 180 Printer delivers the most adaptable capabilities on the market: Unmatched application flexibility, unsurpassed image quality, professional-grade finishing, enhanced reliability and security, plus advanced tools and automation.
Printing
Kodak Direct Press 5634 Full Color

Roland TrueVis 640 Wide Format Print & Contour Cut
Finishing
Bell & Howell Mail Star 4 Station Inserter

702 Davidson Perfector with Roll Converter

Heidelberg Stahl B20 Right Angle Folder

Wire O / Spiral / Coil / Comb Binding